The rattan trend shows no signs of abating, but why is it so popular?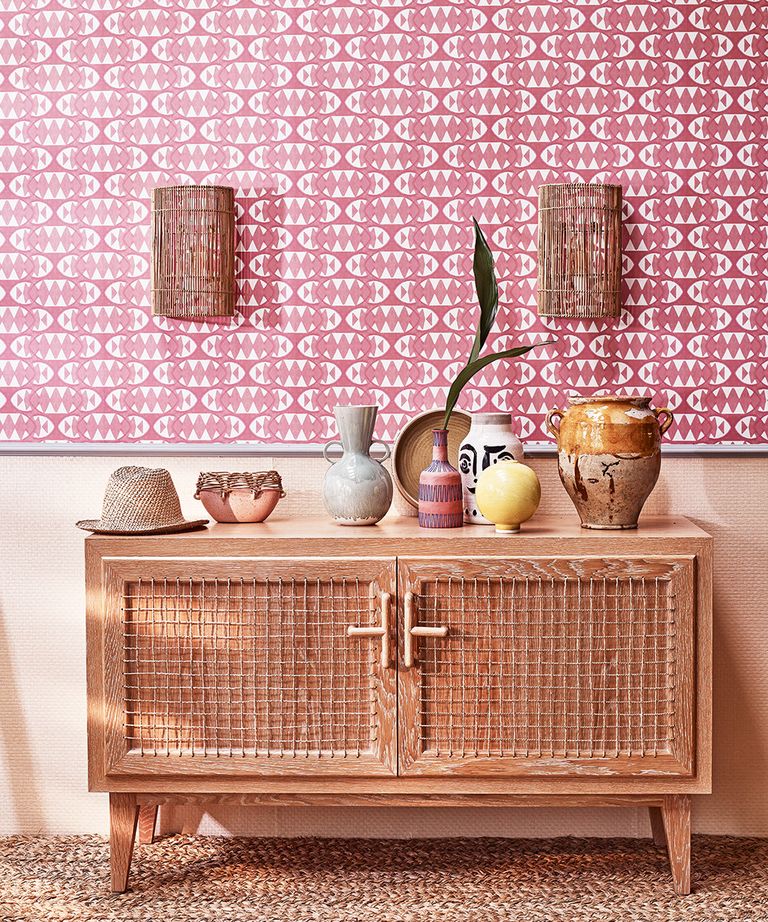 When it comes to outdoor furniture, there are plenty of options available to suit every taste. However, recently, no other choice appears to be as favoured as that of rattan furniture. Rattan outdoor furniture has quickly found itself to be one of the hottest trends in the world of outdoor décor and design, and you won't have to look far to see it gracing gardens and outdoor venues.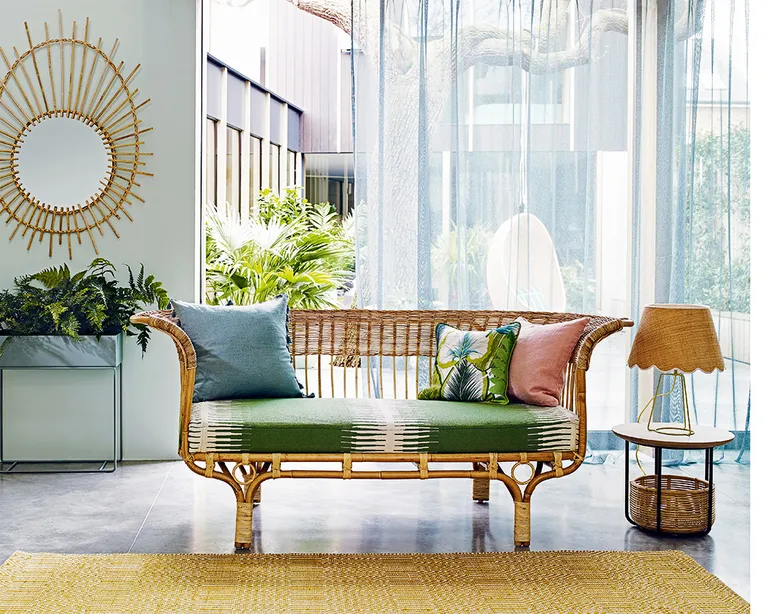 WHAT IS RATTAN FURNITURE?
Rattan furniture is made from rattan vines which are woven together to create outdoor furniture, which is commonly used in the summer months. Rattan can be either natural or synthetic.
Natural rattan, which originates from the fibers of a plant related to palm trees, is not suitable for all kinds of weather and does not last long if exposed to certain conditions. It can be bleached by the sun, which will affect the colour. If natural rattan gets soaked by the rain, there's a risk that the water will be trapped in the weaves, which will lead to mould or mildew.
On the other hand, synthetic polyethylene rattan, also known as 'PE rattan', has the same look and feel as the man-made fibres are woven in the same way, but is more flexible as it's suitable for both indoor and outdoor placement. Its UV resistant waive can withstand intense UV exposure and won't fade.
WHY IS RATTAN FURNITURE SO POPULAR?
1. RATTAN IS STYLISH
Rattan furniture is so popular mostly because of how it looks. The classic woven rattan texture is instantly recognisable, highly sophisticated and guaranteed to look on-trend for years to come. Perfectly blending country chic and modern minimalism, the design effortlessly adds a touch of elegance to any garden or outdoor space. Many rattan furniture sets come with cushions for comfort, which leaves room for customisation if you want to play around with different colour fabrics. Rattan furniture comes in different colours from greys, to browns, and blacks so you can find a furniture set that matches the rest of your garden decor.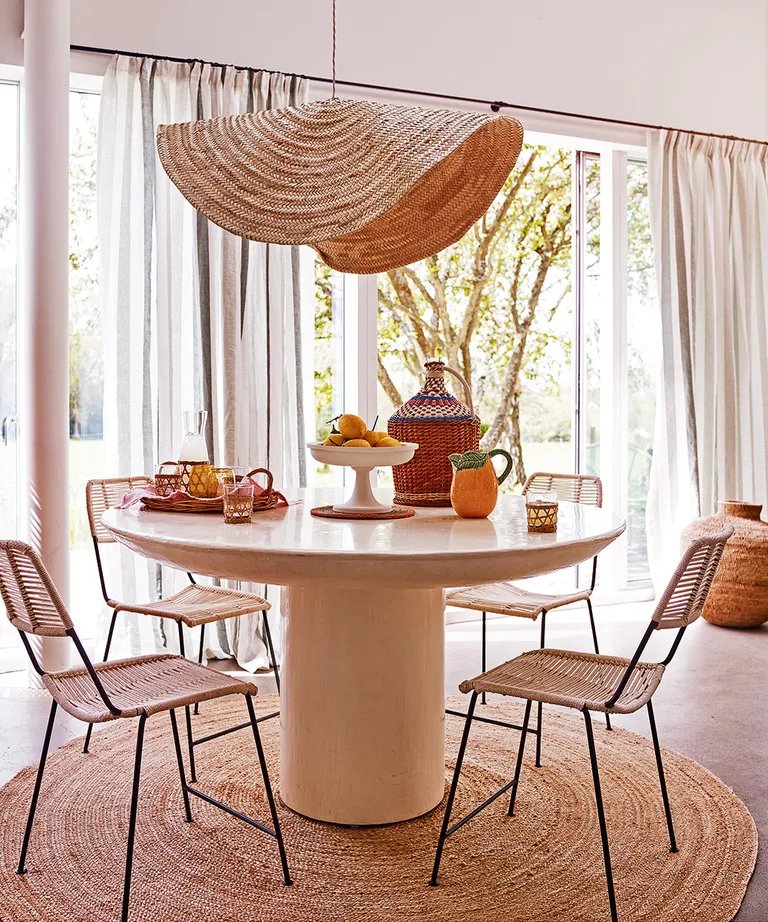 2. RATTAN IS STRONG
Rattan is known for being strong and durable, but the quality of the synthetic version will depend on what kind of materials were used and where you bought it. Cheaper synthetic rattan will be weaker than rattan from a brand that invests in quality.
3. RATTAN IS LIGHTWEIGHT
Rattan furniture is not as heavy as wooden furniture, which makes it easier to move around. Although it's lighter, this doesn't mean it's weaker than hardwood furniture. Unlike hardwood furniture which is hard to budge, you can easily shuffle around your back garden by experimenting with the placement of your rattan set.https://ab8f202c832b078698ad134a8cbed767.safeframe.googlesyndication.com/safeframe/1-0-38/html/container.html
4. IT IS SUITABLE FOR BOTH INDOOR AND OUTDOOR USE
Rattan furniture is well known as the perfect option for outdoor use. However, many people are now opting to bring their furniture indoors to create a more contemporary look. The superb material means it works just as well indoors with the natural colours of grey, black or natural browns making for a calm, elegant, and timeless statement.
Conservatories especially benefit from this look as they are the gateway between your home and the outdoors. With the fibres of rattan adding a cosy and casual tone, you can take advantage of the outdoor look, even when the weather isn't as sunny as you'd hope.
5. IT IS A 'GREEN' OPTION
Natural rattan has a lot of eco-friendly perks: it's a natural material so it will biodegrade, and it's lightweight which means it has a smaller carbon footprint when shipping it from its native Southeast Asia to other parts of the world. However, there are concerns that the demand for this kind of furniture may contribute to overfarming.
Unlike other synthetics, PE rattan is also recyclable as it's a thermoplastic resin which can be melted down and reformed into a different shape.
6. IT IS DURABLE
Synthetic rattan is weatherproof. With over 160 days rain-days each year, UK gardens have to be ready for anything. Our summers are often spent jumping from heatwave to rain in a matter of hours, meaning choosing the right type of outdoor furniture can be a real headache.
Synthetic rattan furniture has the benefit of being able to withstand all types of weather, including typical British showers. It is designed from materials such as resin and plastic, so you won't have to worry about bringing it inside during extreme weather events. Because of this, it can have a longer lifespan than natural rattan, which is more prone to elemental damage. If taken care of properly, rattan furniture can last up to 10 years.
On top of being waterproof, resin weave rattan furniture is also resistant to UV rays so you shouldn't expect to see much fading or wear and tear in warmer weather. In addition to all of this, rattan's exceptionally high-quality HDPE protects the furniture from both frost damage and moss growth, meaning you won't need to bring it in during the winter months either.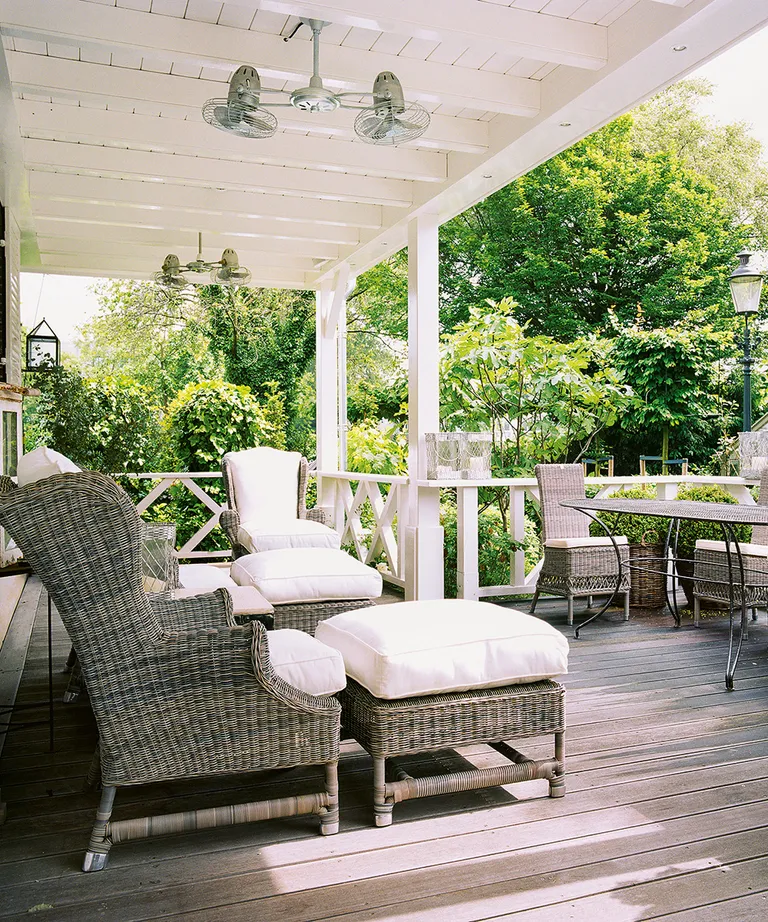 If you are in Singapore and is in need of an update for your couch, then contact us. The usual cost for reupholster/upholstery will start from SGD $950 and above for a 2 seater or SGD $450 and above for an armchair. If you custom made a sofa in Singapore, the price starts from $2600 onwards. Ask for over stocked fabrics and you may even get a better price.
Whatapps photos of your sofa and size to (+65 90305057 , Vince ) you can speak directly to us or email: info(at)centrepiece.com.sg to discuss your order. We don't have call centre or customer service departments, you speak directly to the people making your sofa.
Restoring beauty and beyond – Reupholstery SG
Shop @: Centrepiece Lazada
Find sales/clear stock @ : Carousell
Stay Connected
Contact www.centrepiece.com.sg or email: info(at)centrepiece.com.sg
Note: If you are a new customer, and you need the upholster to do home visit, a SGD $50 will apply for upholstery services. However, this amount can be reimbursed once you have made the deposit. For existing customers, fees may be waived.
Do make an appointment to visit us at our workshop where you can see hundreds of fabric samples and the workshop. Whatapps now at 90305057.