I'm almost shocked that I'm able to say this only two months in, but our bed is complete. I kind of assumed our bedroom would be the absolute last thing that I'd get around to, but I got anxious to tackle the big headboard project that I first mentioned
here
. Read on for a reminder of the before and lots more pics and details, and come back tomorrow for the headboard how-to.
As a reminder, this is what the place looked like when we bought it (more pics
here
). That cut-out in the wall – complete with built-in overhead reading lights – was more than likely built to house the bed. I wasn't sold on that placement. For one, there would be no room for nightstands, and there was no obvious place to put a TV where we would both be able to see it from the bed (yeah, yeah, we're a TV-in-the-bedroom kind of couple). I felt the perfect place for the bed was right under those skylights…plenty of room for nightstands and a wall directly opposite with a cable hook-up.
This location, however, also had it's own problems. For one, there was no way the bed – even without a frame – could go all the way against the wall or the ole 6'1″ husband would be hitting his head on those pitched ceilings constantly. Bring it far enough out to use our existing bed, and bam, bed directly in the middle of the room. To place the bed somewhere in the middle, I envisioned a headboard wide enough to create a rational backing for the bed and the nightstands. The original plan was to pair the DIY headboard with a low frame, but after about a week of sleeping on the box springs + mattress directly on the floor, we actually liked it so we just built a simple wooden frame to go around the box spring.
Man, oh, man. Does Pete freakin' love this bed! In fact, he loves it so much that I have my doubts about how long this white bedding situation is even tenable. Oh, and that bright light streaming in through those skylights? Yeah, basically the death of our sanity for the first two weeks that we lived here until we ordered and installed some custom shades. Lifesavers.
Oh, and about that cut-out…
Yep, there's still some work to do there. The grand plan is some built-in shelves for those boxed-up books.
Be sure to come back tomorrow for the full how-to on my amazing new headboard.
If you are in Singapore and is in need of an update for your couch to these fabrics, then contact us. The usual cost for reupholster/upholstery will start from SGD $890 and above for a 2 seater or SGD $480 and above for an armchair. If you custom made a sofa in Singapore, the price starts from $2490 onwards. Ask for over stocked fabrics and you may even get a better price.
Whatapps photos of your sofa and size to (+65 90305057 , Vince ) you can speak directly to us or email: info(at)centrepiece.com.sg to discuss your order. We don't have call centres or customer service departments, you speak directly to the people making your sofa.
Restoring beauty and beyond – Reupholstery SG
Shop @: Centrepiece Lazada 
Find sales/clear stock @ : Carousell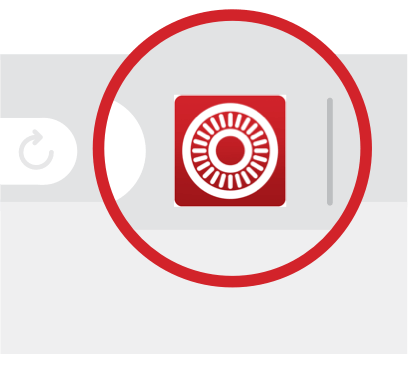 Stay Connected