Your dining room chairs see a lot of activity, from your restless children crafting crayon pictures to fine dining events with family and friends.
Since they're a main feature of your dining room, it's natural you want your chairs to look good – and you don't want to compromise on style so you have a resilient chair that will outlast the kids. Here's news: it is possible to have both. You just need to have the right kid-friendly fabric.
So what child-proof features are a dining chair fabric must-have? And which natural and synthetic fabrics have these qualities?
To avoid
Silk
On the scale of kid-proof to total disaster, silk sits at the lower end. It may look beautiful, but natural silk is to be avoided if you want long-lasting dining chair fabric.
Silk is, effectively, a nightmare. It's a delicate fabric with a loose weave and should be a strictly adults-only fabric. Spill or smudge anything on it, and you can be sure the fabric will wear the stain for life – unless you send it off to be professionally cleaned.
Good when blended
Pure linen
On its own, linen isn't the best all-weather fabric for dining chairs. It wrinkles and stains easily. And if you do soil it, it must be professionally cleaned.
Having said that, linen does resist fading and pilling. It also resists abrasion better than cotton and can actually be quite a sturdy fabric when blended with other materials.
Cotton
Again, cotton is a reliable fabric when it is blended with other fabrics. Its durability also depends on its weave and finish.
Cotton alone resists wear, fading and pilling. But it is susceptible to staining and wrinkling. Cottons blends with other fibres, such as linen, polyester and viscose, create a much sturdier fabric. It's even stronger if it is surface-treated with a stain-resistant finish (see below).
The tighter the weave, the less chance your material has of tearing. Avoid looser damask weaves (they're best for the formal dining table); canvas weaves are longer lasting.
Polyester
You won't really see polyester as a stand-alone fabric. But when blended with other fibres, it really bolsters the material's resilience. Polyester resists abrasion and helps reduce wrinkles and fading.
Viscose
As with polyester, viscose is rarely used alone. But when blended with other fibres, it makes a great replacement for silk. It feels like cotton and looks like silk, which is probably why it is a popular chair fabric option; it is soft to touch, elegant to look at, but resilient to wear and tear. But take care; it can wrinkle easily.
Highly recommended
If you have small kids, you can expect a lot of spills and texta streaks during the life of your dining chair. Try as you might, you won't be able to prevent these mishaps. But you can, at least, choose a fabric that won't hold onto a stain. Thankfully, there are a few of them out there.
Vinyl
Vinyl is a controversial choice and you have to love the material to go with it on one of your most-viewed and most-used furniture items.
It isn't as expensive as leather, but then its durability will depend on its quality. It is also VERY easy to take care of – which is probably why it's so popular in budget eateries. When it comes to child-friendly qualities, you can't get much more kid-proof than this.
Leather
Real leather takes the cake for resilience. It is a forgiving fabric, easily washable and virtually stain resistant. Even better, it stands up to any rigorous cleaning routine; it can be vacuumed, wiped with a wet cloth, and cleaned with leather conditioner or saddle soap. And it looks good too (just check out these Espen dining chairs)! At the same time, using animal skins also supports cruelty to animals and is not eco-friendly. In Singapore, leather does not take humidity so well.
The only thing you need to watch out for is the natural and unavoidable wear and tear your leather will receive over time. But if you're really concerned about that, you can always buy chairs with distressed leather – this will hide added blemishes from the outset.
Extra measures
Whichever dining chair fabric you eventually go for, it will always be worthwhile treating it to ensure maximum endurance.
For a start, patterned fabrics will always do a better job of hiding wear and tear. Choose them over plain-coloured fabrics.
A stain-resistant treatment, or Scotch-guarding (with the right product for the material, of course), is a great way to prolong the life of your fabric. Some dining chairs undergo Scotch-guarding in the manufacturing stage; otherwise, treat the furniture yourself.
If you have truly rambunctious children, or you are very fond of your furniture, the last measure is to place slipcovers on your chairs. This protects the chair fabric from kids and pets and can be tossed into the washing machine for easy cleaning. Of course, this isn't ideal if you have a beautiful chair you want to show off – but it does mean that chair has a greater chance of looking good longer.
 If you want more handy reupholstery dining chair tips and you are in Singapore, do drop by to visit us as we are having a promotional sales in our series of Rattan collection.
Whatapps (+65 90305057 , Vince ) you can speak directly to us or email: info(at)centrepiece.com.sg to discuss your order. We don't have call centres or customer service departments, you speak directly to the people making your sofa.
Looking for rattan furnitre or reupholstery to change the look of your home? We will be able to assist you.
Shop @: Centrepiece Lazada 
Find sales/clear stock @ : Carousell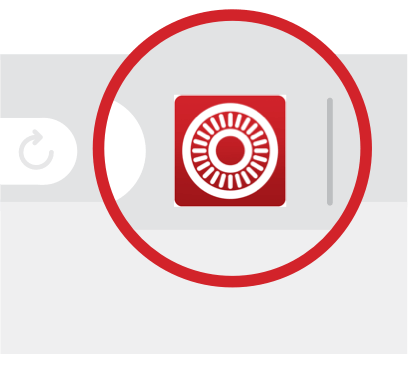 Stay Connected