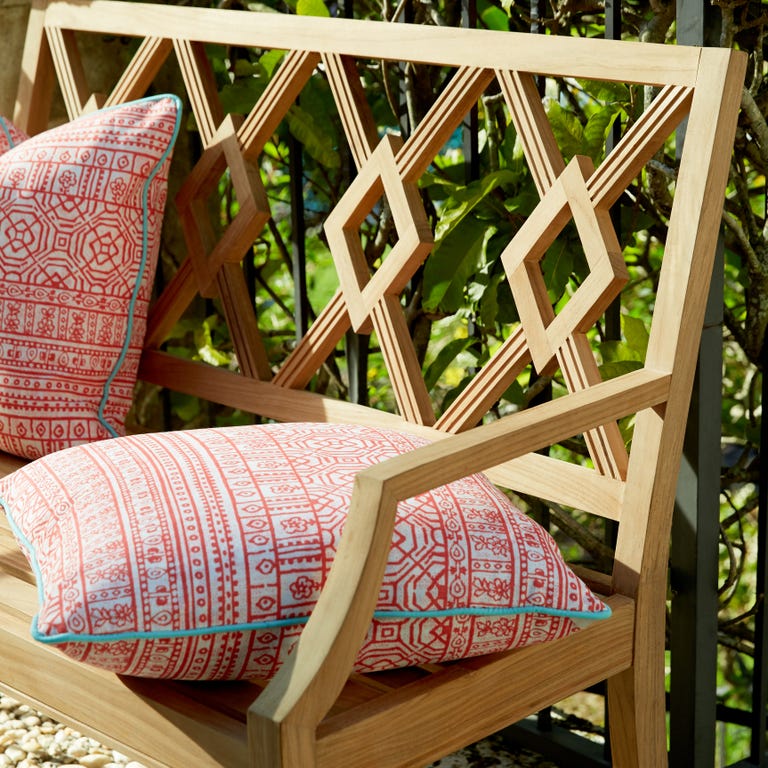 One sure way to bring the indoors out? With splashy patterned pillows. Stores are offering more and more options for cozying up your backyard (Check this page—are our favorites). The best part: They can easily be switched out as time passes and trends come and go.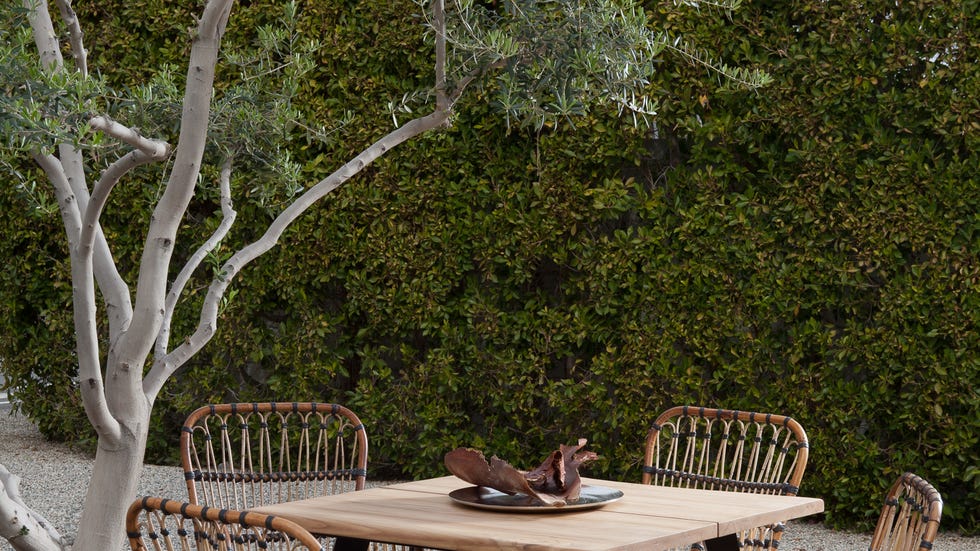 Forget overly ornate wrought iron and plastic faux-wood furniture. "One of the big trends we're seeing is the emergence of a retro feeling," says Vince Chiang, Upholster Director at Centrepiece Furnishing, which recently launched an outdoor collection. "People are going back to natural, woven styles and crochet techniques that add texture to any space. What was popular in the '70s—like rattan and wicker-inspired furniture—is making a comeback."
And it's not just outside: We're seeing
rattan
indoors as well.