By Michelle Shin,
Buying one is a big decision, and not just because it's pricey. Here's how to find a keeper that's incredibly well-made, sink-inand-stay comfortable, and so beautiful, it makes the room.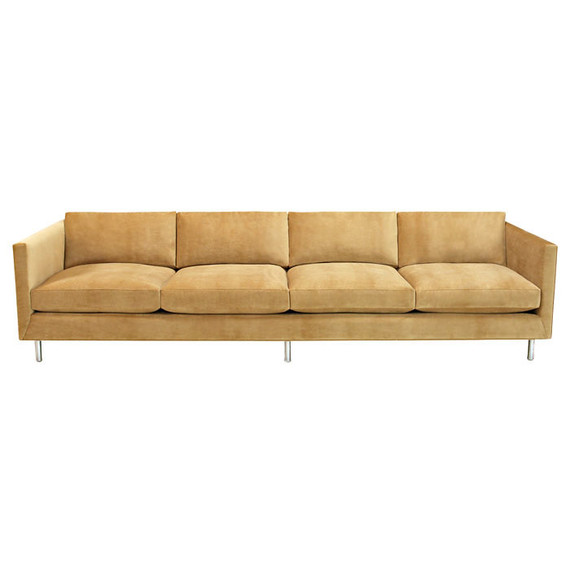 Midcentury
Signature look: Mad Men–esque: low profile, high back, and squared arms.
Pros: Clean lines, good back support.
Cons: Too low for some people's comfort.
Watch out for: Overstuffed cushions. "The structured design can make for a firmer sit," says furniture design consultant Marissa Brown.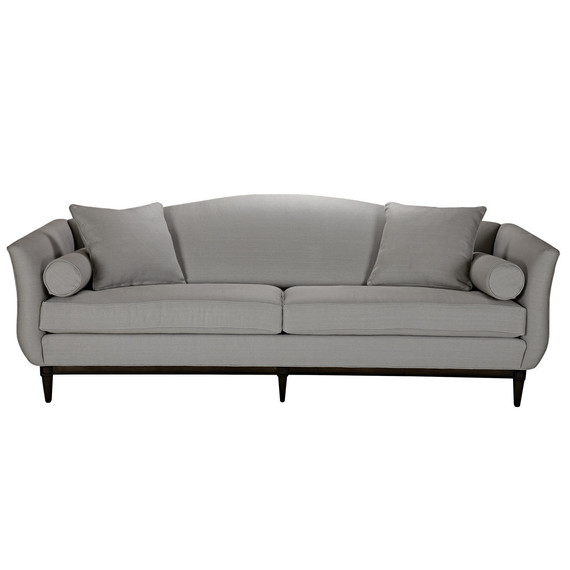 Camelback
Signature look: Upright and elegant, thanks to its curves and high arms. Also known as a Chippendale.
Pros: The tight back makes you sit up straight.
Cons: The shallow seat isn't comfy for tall people—or for snuggling.
Watch out for: Wonky proportions. If the seat is nice and deep, the back can be too high.
English Roll Arm
Signature look: Also called a Bridgewater, it's low and louche.
Pros: Soft arms and cushions; tilted at an inviting angle.
Cons: Leaving its embrace can be (physically) challenging.
Watch out for: Cheap assembly. "Low-end makers slap the arms on the outside," rather than building them into the frame, says Brown.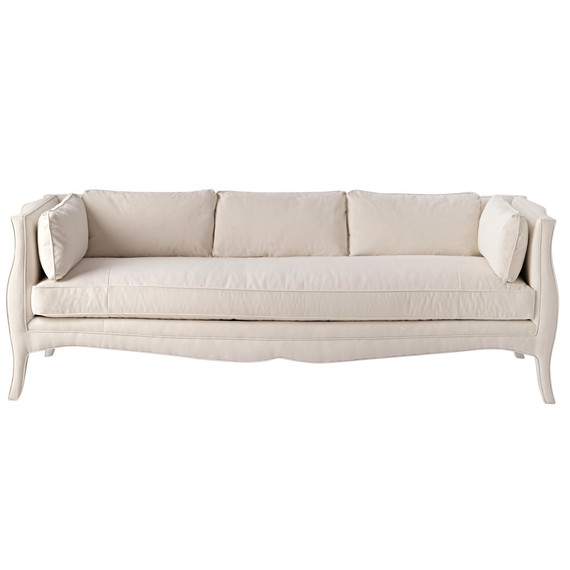 Tuxedo
Signature look: Boxy but tailored. The back and arms are always the same height, the cushions firm.
Pros: Stylish, sometimes slightly feminine lines; good for small spaces.
Cons: The arms tend to be thin and hard. Single-seat cushions look sleek, but over time they may start to "smile" (lift on the ends and sag in the center). The fix: Buy a sofa with one you can flip, that's anchored by little hooks on the sides or back.
Watch out for: Awkward arm heights. "If they're too high, it's hard to find side tables that work,"
Chesterfield
Signature look: At home in a library, with its leather-bound kin. Often tufted, with rolled arms the same height as the back, and a tight back and seats.
Pros: Formal yet remarkably cozy.
Cons: BYO pillow for napping.
Watch out for: Appropriate upholstery. "These look best in stiff materials like leather, heavy linen, or velvet," Gambrel says.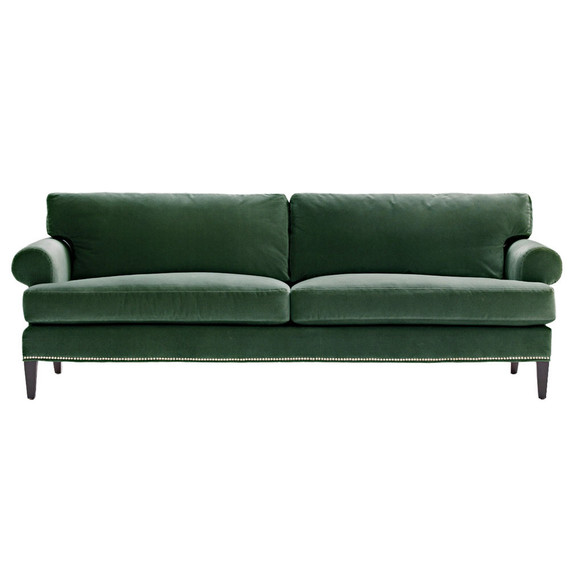 Lawson
Signature look: Loose cushions; the back ones form a T shape over rolled sock arms.
Pros: Versatile and great for stretching out, with low arms that double as headrests.
Cons: Less statement-making than the others.
Watch out for: Fussy details. "I'd never skirt a Lawson," Gambrel says. "That looks too traditional."
Shop at: Centrepiece Furnishing Singapore
Visit: www.centrepiece.com.sg or email: info(at)centrepiece.com.sg